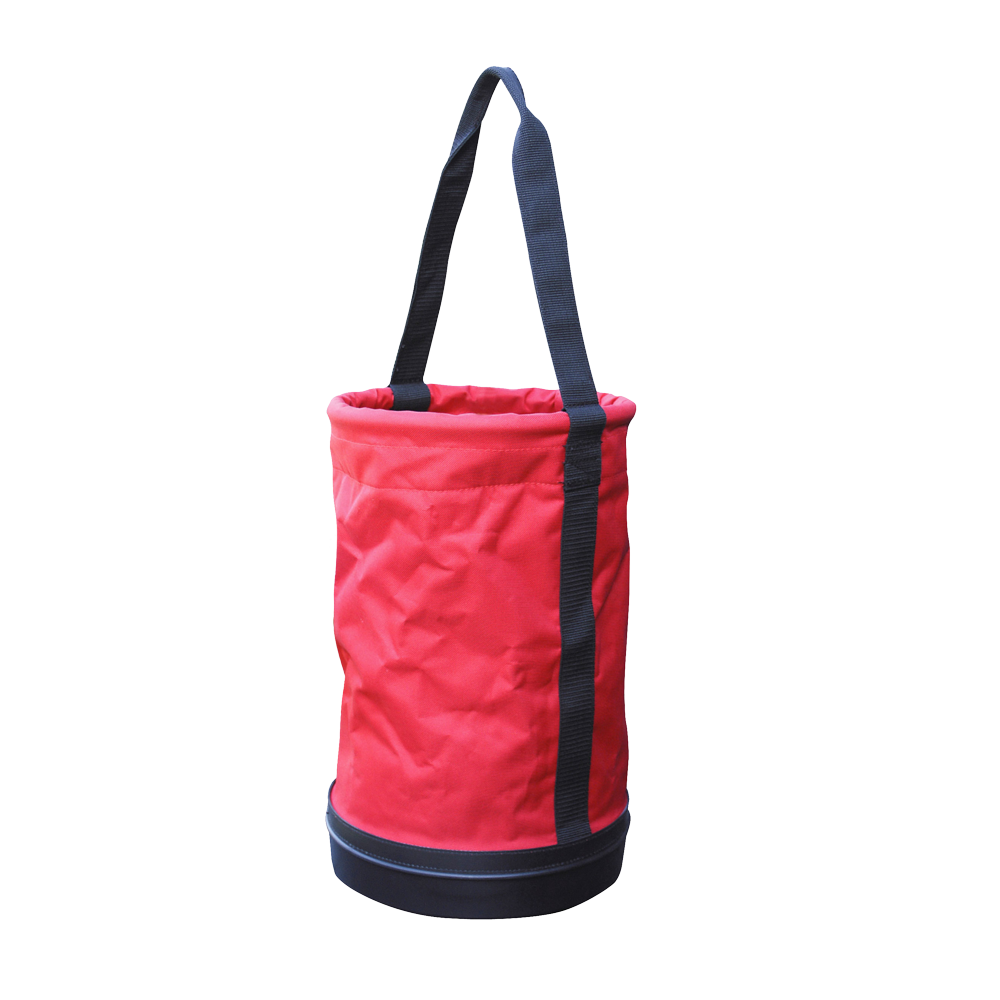 Article Description
Foldable tool bucket for lifting tools and materials securely up to 15 kg to higher work places. Made of strong double layer weatherproof polyester fabric and a 4 mm rubber bottom insert. The opening is stabilized by a coated steel ring. For transport it folds to minimum volume.
Technical Data:
WLL (working load limit) [kg]: 15
Safety factor: 7
Material:
*Corpus: double layer PVC coated Polyester fabric Oxford 600D
*Webbing: Polyesterfabric, 38mm
*Bottom: HDPE
*Insert: Virgin rubber, 4mm strong
Content [l]: 21
Diametertop [mm]: 260
Diameterbottom [mm]: 260
Height [mm]: 400
Net weight [g]: approx.1200
Range of application:
Power line construction
Railway line construction
Industrial construction
Free climbing work
… and many others more.
Information for use:
Maximum service life: 5 years from date of manufacture.
Visual and functional check before use. If you recognize damage of webbing, corpus or bottom, it has to be withdrawn from operation. Inspection in accordance with legal national guidelines but at least once a year.
Certificates/Assessments:
Lifting load test executed bythe "Sächsische Textilforschungsinstitut e.V."(STFI)
Bent u geïnteresseerd in onze producten, neem dan contact met ons op om uw bestelling door te geven http://www.hgtechniek.nl/contact/